EFB Admin Services
"Let your pilots fly and leave the EFB operation to us"
EFB Admin Services Int.AS deliver EFB Administrator services under the ORO.GEN.205, or other EFB support functions depending on your needs and operation.
About us
We deliver EFB Administrator services under the ORO.GEN.205, or other EFB support functions.
We are Cyber Security CIE and CPSE certified, for both IT and OT environments.
We have decades of experience in the airline industry and have had the EFB Administrator role in multiple airlines, AOCs, and models under both EASA, FAA and ANAC regulations (B737, B737-8, B777, B787, A220, A320, DHC-8, and more).
Highly experienced in both portable and installed EFB.
We can assist with EFB training of your EFB Manager/Administrator and other flight ops staff.
We ensure all clients are handled with the utmost discretion and safely covered by our (or the clients) NDA.
We are present in Scandinavia, the UK, Spain, and Türkiye, but deliver services worldwide!
News
EFB Admin Services Int. AS can provide you with all your EFB support needs and beyond. With Santa…
Modern EFB (Electronic Flight Bag) solutions offer numerous benefits for airlines and aviation staff, but they also come…
Our Services
– EFB Administrator role under the ORO.GEN.205
– EFB Technician roles or similar.
– EFB Policy and Procedure manual
– EFB Risk Analysis.
– EFB Evaluation Of EFB System, Operational Report
– EFB Hardware and mounting solutions (Pivot)
– EFB Manager/Administrator training
– EFB training for your personnel
– EFB Software Solutions through one of our partners
– MDM setup, installation & maintenance
– E-enablement
– Multiple AOC support (both FAA, ANAC and EASA)
– Application process with local CAA authorities for an EFB permit.
– Evaluation of existing EFB solutions (connectivity, charging, mounts, etc.).
– Hardware and Software documentation, decompression & EMI reports, battery documentation, etc.
– EFB instructions for pilots, maintenance, IT and others.
– Cyber security
– Vulnerability tests.
– Compliance assessments (EASA, ANAC and FAA).
– EFB, and QAR Connectivity (onboard/airport Wi-Fi, Cellular/5G, satellite).
– Simulator setup for EFB, and more
– Windows, iOS, Android and Linux support.
– Consultancy Services
MDM for EFB
Todays EFB require a good, easily managed MDM.
We support most used MDM solutions like Miradore, Intune, Meraki, Kandji, etc.

Miradore MDM
We recommend the Miradore MDM solution mainly beacuse the Multiplatform option, its simplicity and superiority compared to other MDM solutions out there. A very affordable solution without any «setup» cost added. Pay for what you need!
Contact Miradore for a demo and/or a trial.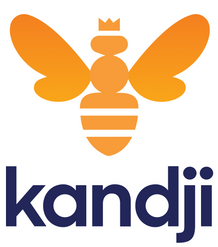 Kandji MDM
We recommend the Kandji MDM solution if you have an iOS/iPad only device pool. Kandji is easy to manage and setup, and have a very user friendly imanagement.
Contact Kandji for a demo and/or a trial.

MS Endpoint
We recommend the MS EM solution if you have a multitide of mixed environment, and want to control you IT and phone devices as well as your EFB platform.
Microsofts EM (also known as Intune) have been a preferred iOS EM for many users, as its typically already a part of the organizations setup, but management is rather complex and time consuming compared to other MDMs.
EFB Software
We have close relations with EFB Software suppliers such as FDS, IFS, Boeing, etc. and can support their EFB Suites and applications.
FlightDeckSoftware
The FDS EFB suite has been highly acclaimed for more than a decade. Solutions are used by many airlines, such as Norwegian Air, Flyr, West Atlantic, etc. Their ability to finetune every client's needs has put FDS in the front and they score high on customer service and implementation time. Now supports both Windows and iOS.
Contact FDS for a demo and/or a trial.
EFB One
One app for all platforms.
The future is cross-platform, and so is your new Electronic Flight Bag.
EFBOne runs on any device – iOS, Windows, Android, computers, tablets, and phones – alike.
Contact IFS for a demo and/or a trial.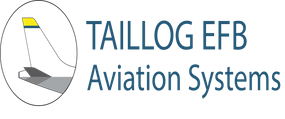 TailLog EFB
TAILLOG is the EFB and flight progress application for Apple iPad and iPad mini. Design and functionality are developed with the user in focus. Intuitive and user-friendly flight progress and simple data management make it easy to switch from paper or PDF viewers to TAILLOG.
Contact Taillog for a demo and/or a trial.

Boeing
The multitude of EFB software available from Boeing is impressive, and we support most of them.
We administrate JDM Jeppesen Charting and e-Link, for several clients

Aviobook
Streamline your crew's workflow with their innovative EFB, designed by pilots for pilots. The EFB is a core component of their Suite and seamlessly connected with their digital solutions for cabin crew, the OCC, dispatch, mechanics and engineers. Propel your efficiency to new heights with their total package of integrated, user-friendly applications tailored to your airline's unique needs!
FlightBrief
FlightBriefing is a complete replacement for the traditional paper briefing package and Journey Log. The app is adapted for each airline's specific need and is compatible with all major flight planning systems.
Of particular interest is:
Low cost
Intuitive user interface makes training easy
Customization of data layout for each company
Integration with other EFB apps and the airline's back-end
Personal and quick customer service
Contact FlightBrief for a demo
Our Team
Contact form